Challenge
Our client, Fort de Chillon, wanted us to create a simulating environment using the latest technology. They wanted to transform a Swiss military bunker into a public museum for users to experience it like never before. The concept of the museum was to create an interactive activity in which a visitor will be actively involved in these surroundings to feel how it was at the time when bunkers were actively used for defense purposes.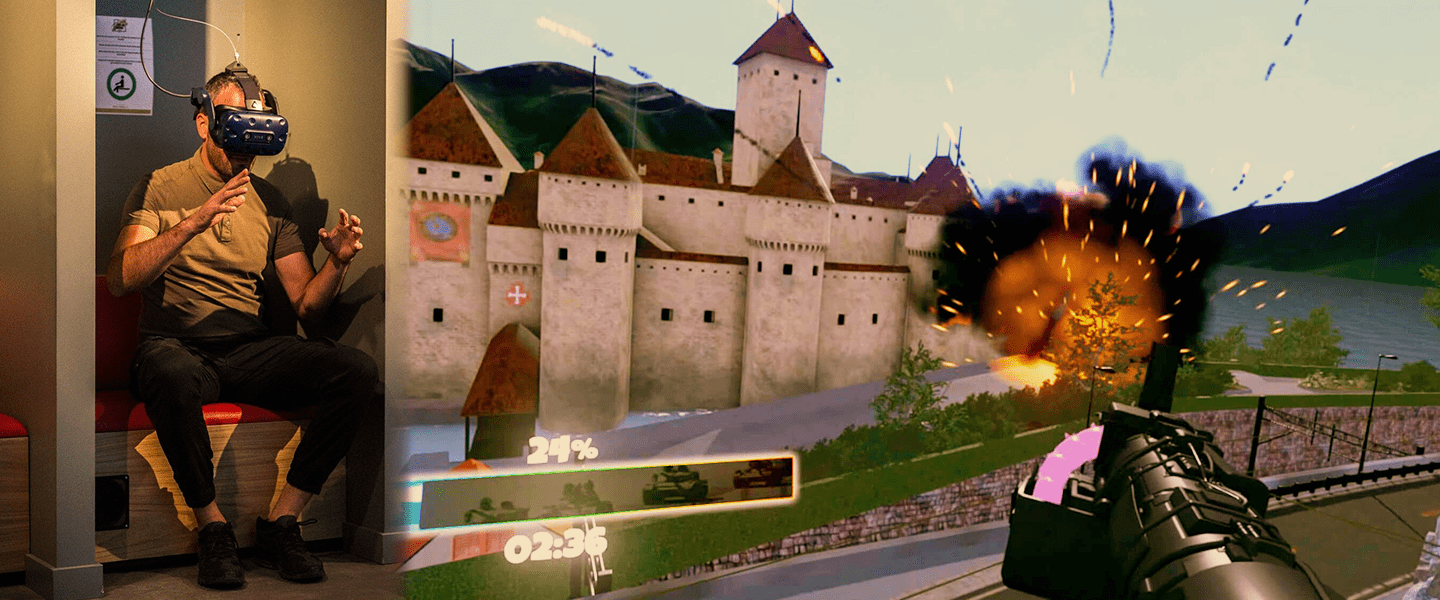 Solution
A Swiss military bunker has many parts attached to it and our approach was to present all exhibition segments as a separate story. Each segment was divided and conquered using a unique methodology, which helped make all of their different projects. For a user, it's essential to understand every part of a story, otherwise what's even the point to invest their time and money in a game! We strongly second that and made an interactive setup for the users.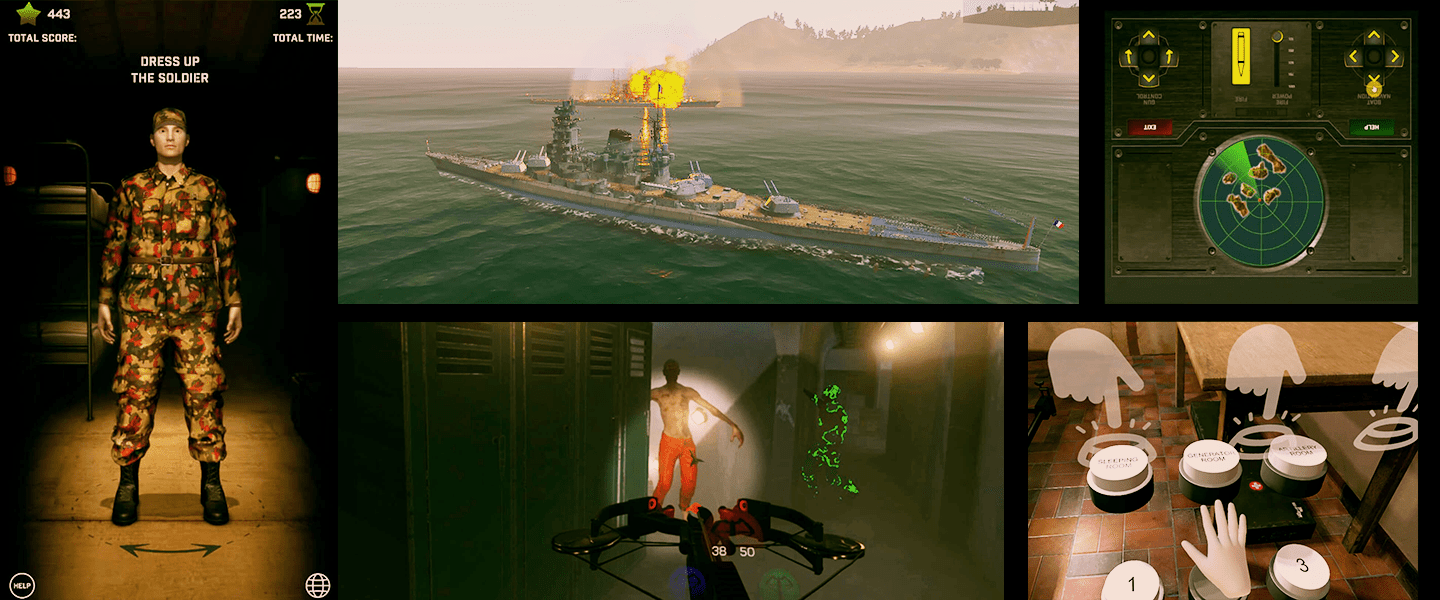 Result
We created 7 different interactive games (activations) for the museum visitors to play or interact with, to entertain themselves on their journey through the Bunker Museum. They are:
Holocube visitors interact with a Holocube 2D in the former soldier's sleeping area. Each time the visitor opens the Holobox, a different object appears.
VR Zone consists of 3 games, which are all about survival. Some games are based on the actual positions within the museum.
The Soldier Dressup goal is to dress up the soldier and place objects in the proper place in a certain way and all that needs to be finished in the same amount of time.
Holobox 3D The idea of this game is to enable visitors to interact with the objects for a better understanding of the soldier's life.
Boat Shooter The game is set up on the console, with 3 screens. The goal of the game is to make the best possible tactic and destroy the enemy.
Commander Game enables players to do a strategic combination of the tactics and to protect the bunker in the best possible way from the enemies.
VR Cinema players are in a 3D scanned interior parts of the Bunker, and standing in a munitions room. In front of them, there are real and virtual buttons, starting buttons for different activations.