Challenge
Our client wanted us to create a large interactive wall in a corporate building that will present the information which is affected by changing, external input. This wall will be changing constantly as and when information appears. It needed to be accurate and reliable, without the interference of any external elements. BOM Solutions takes pride in creating next-gen technology and products that are under the umbrella of digital advances.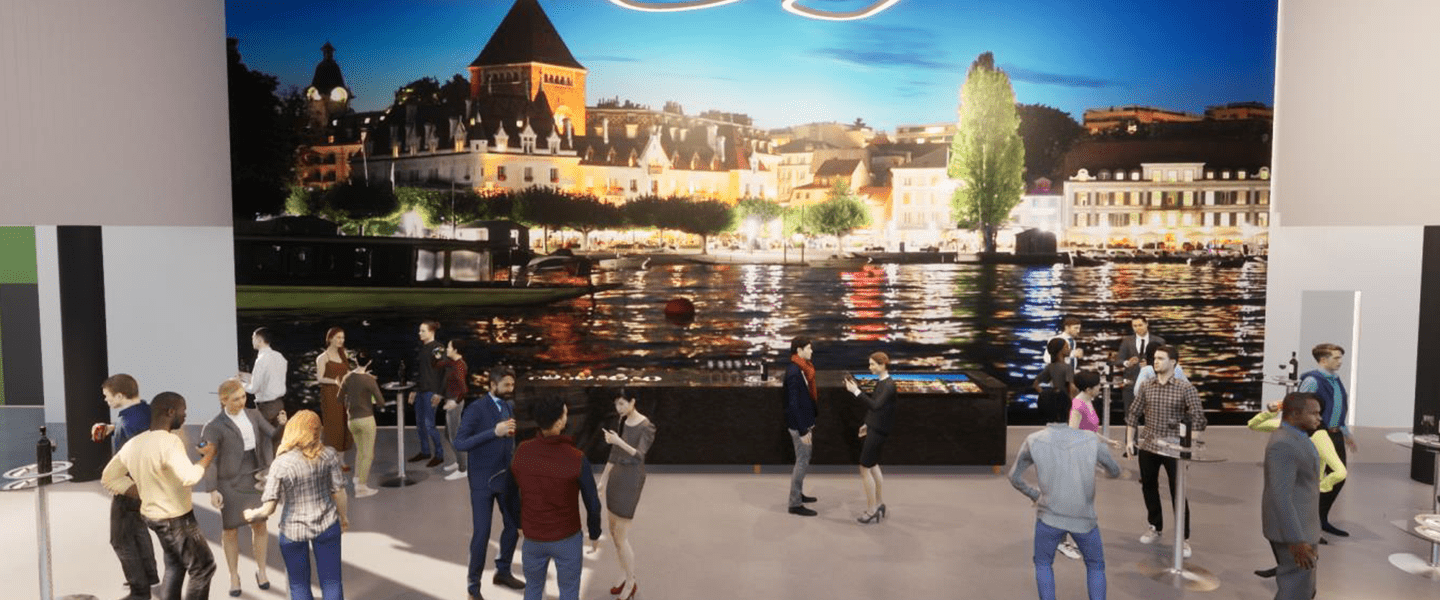 Solution
We combined all the elements mentioned above and created an application that uses various APIs and controls the visuals on the wall with gathered data in real-time. The data affecting the visuals is the current outside weather and the number, movement and
position of the people in the hall. The screen can show different information depending on the visitor's request. It became one of the most powerful assets for our clients and separated them from the herd in a seamless manner. We kept the approach minimal but also futuristic.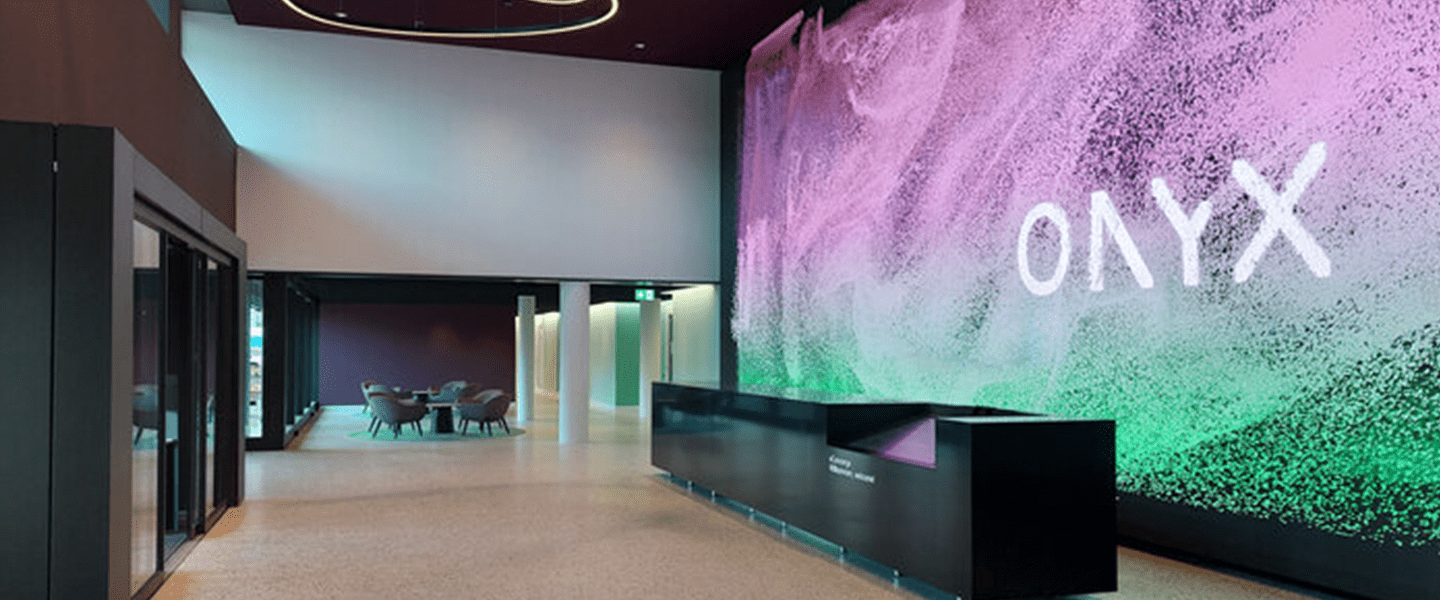 Result
The project was a success as we presented an attractive visual element in the atrium that engages the visitors and leaves a memorable impression while also providing useful information. It also gave us a chance to combine art and technology to
conceptualise something far bigger than just entertainment.